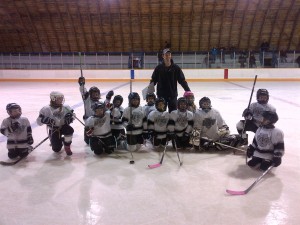 What a great tournament in Ninga for our teams this weekend. As usual – the cinnamon buns were amazing – and there was some good hockey also.
Tiel's 8 & unders had a loss and a win.  They came home with medals – although there was some debate in the car as to what "color" they were!  Can anyone clarify?
How did the other teams do?