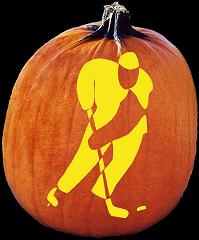 ECC's Halloween Hockey Howl!
Stop by Elton Community Center between 6:00 and 8:00 on October 31st. Why?
1. To warm up your ghosts and goblins with hot chocolate and treats.
2. To participate in a hockey equipment "Swap and Shop". All proceeds go to rink maintainence.
3. To pay for your 2013-4 hockey registration – at last year's fees! Pre-registration will occur online starting Oct. 1 at www.eltoncommunitycenter.com.
To donate gently used hockey equipment, drop it off at the rink between 5:00 and 6:00 on October 31st or contact Nikki at 761-5366! Volunteers needed also!